Planting event brightens up Kensington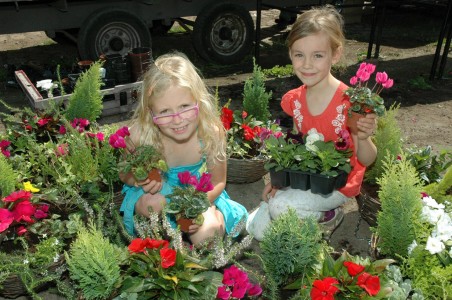 Residents from the GEARS residents' association got together to plant around 100 hanging baskets at houses and community buildings in the area.
The event was funded by Kensington Regeneration and attended by local agencies including Community 7 and the community wardens as well as Cllr Louise Baldock. BCA Landscape Architects and Acorn Services were also on hand to help and offer professional advice.
The project is part of a £1.1-million environmental improvement scheme in the Fairfield area covered by Kensington Regeneration. The programme also includes the
refurbishment of front boundary walls and railings at around 650 properties.
Catherine Taylor, Project Manager for Kensington Regeneration, said: "The event was well received by the local community and was really good fun.
"We wrote to local residents asking them if they wanted to take part in adding some greenery and colour, and the response was fantastic. We have also piloted a Good Neighbourhood Agreement, which encourages residents to take ownership of their area and help with improvements."